End of a chapter. Beginning of a whole new book.
Updated: Mar 20, 2020
#empoweredwomenempoweringwomen #shopsmallbusiness #supportsmallbusiness
"May the tears I cried in 2019 water the seeds I planted for 2020."-shared by literally everyone on Facebook.
I don't know who said that. It definitely resonated with me though. So s/o to you!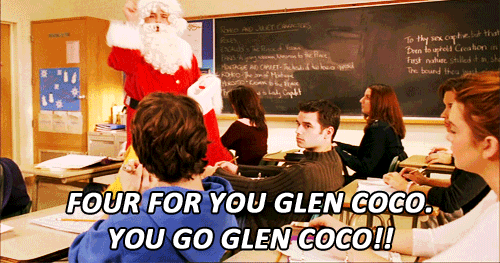 2019 closes out a chapter of my life with many ups and downs.
2019 ends a decade I don't want to relive!
BUT-- 2019 was the year I started to pour every ounce of my energy into myself. Like I explained in my blog post "Left or Right?", I had to learn how to be my own human. It sounds so silly, but I honestly didn't know who I was until recently.
2019 was also the year I decided that I am going to make something of myself.
2020 is the year I have longed for.
2020 is the year that I will FINALLY graduate college.
2020 is the year that I hope to explore my entrepreneurial mindset.
...Let's not make this all about me though. I hope this new chapter brings everyone else more opportunities!
Going into 2020, I hope you all with change some habits.
1. Support your friends.
I realized in this past decade that a lot of people will hold you back if your goals don't align with their personal initiative. 2019 showed me that the people I thought were some of my biggest supporters were only cheering me on if it benefitted them. Don't be that person.
2. Support small businesses.
By supporting a small business, you are helping a little girl get dance lessons, paying for a kids jersey, putting food on someone's table. That money is going towards someone's future, not just in the pockets of another CEO. #shopsmall
3. Leave positive online reviews.
When you are scoping out a new business, chances are you go straight to their online listing and read what others have to say. Far too often, business pages are flooded with reviews that destroy their reputation. It's habit. We have to wait too long for our food, and we leave an irate review. They messed up your order & you're pissed. I'm not saying you can't leave a poor review, sometimes we need to warn the next guy, BUT so many businesses have great characteristics that never see the spotlight because one bad event shadows over all of their hard work.
"Treated us like family." "Great customer service." "Goes above and beyond." "Quickest shipping ever!" IT'S LITERALLY THAT SIMPLE. Anytime you have a great experience, drop them that compliment of a 5 star rating. It goes a long way people!
4. Don't be afraid of change. Take that leap!
THIS IS THE MOST IMPORTANT THING I'VE LEARNED THIS YEAR. Look around. What surrounds you now will be completely different in one calendar year. What surrounds you now likely wasn't there this time last year. That doesn't have to be a bad thing! CHANGE IS BEAUTIFUL.
Make the best out of these opportunities. Get that degree. Take that promotion. Explore your skills. Move to that city. Take that vacation. Go on that date. Put yourself first for once!!